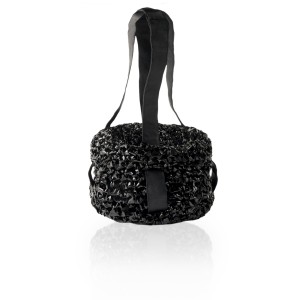 Leather handles and the shiny but sturdy magnetic tape makes shoppping a stylish-marketbag!
Our shoppping bag is the perfect size to carry everything you need!
Due to the knitted nature of the bag, combined with the strength of the tape, it's woven body can expand to fit in even very bulky items and can support 10 kg weight! Perfectly adaptable for big and little shopping days!