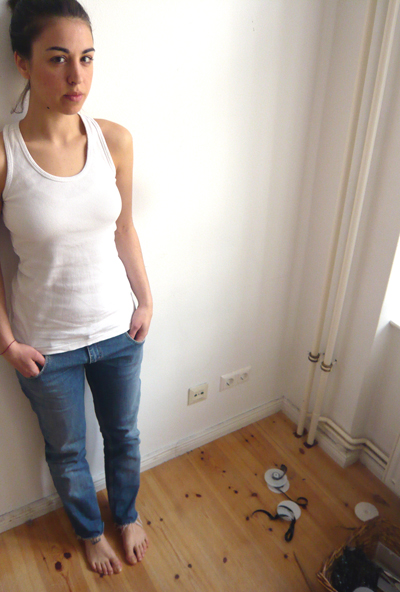 11-june-81 in Buenos Aires.
Fashion Designer and Weaver
Educated in a french and national school, studied Fashion and Textil Design in Barcelona, at IED, whyle she learned and experiment textil´s craftmanship techniques under the tutelage of the artist Maria Clara Albarenque.
In 2008 won the Modafad price for the best collection in Barcelona, together with the swedish designer Ida Johansson.
In 2010 retape is selected to take part of the Worldwide exhibition RecyclingPreis 2010.
retape is the first project of Lucrecia Lovera- Platform for Textil Research to achieve the status of independent label.
Lives and works in Berlin.